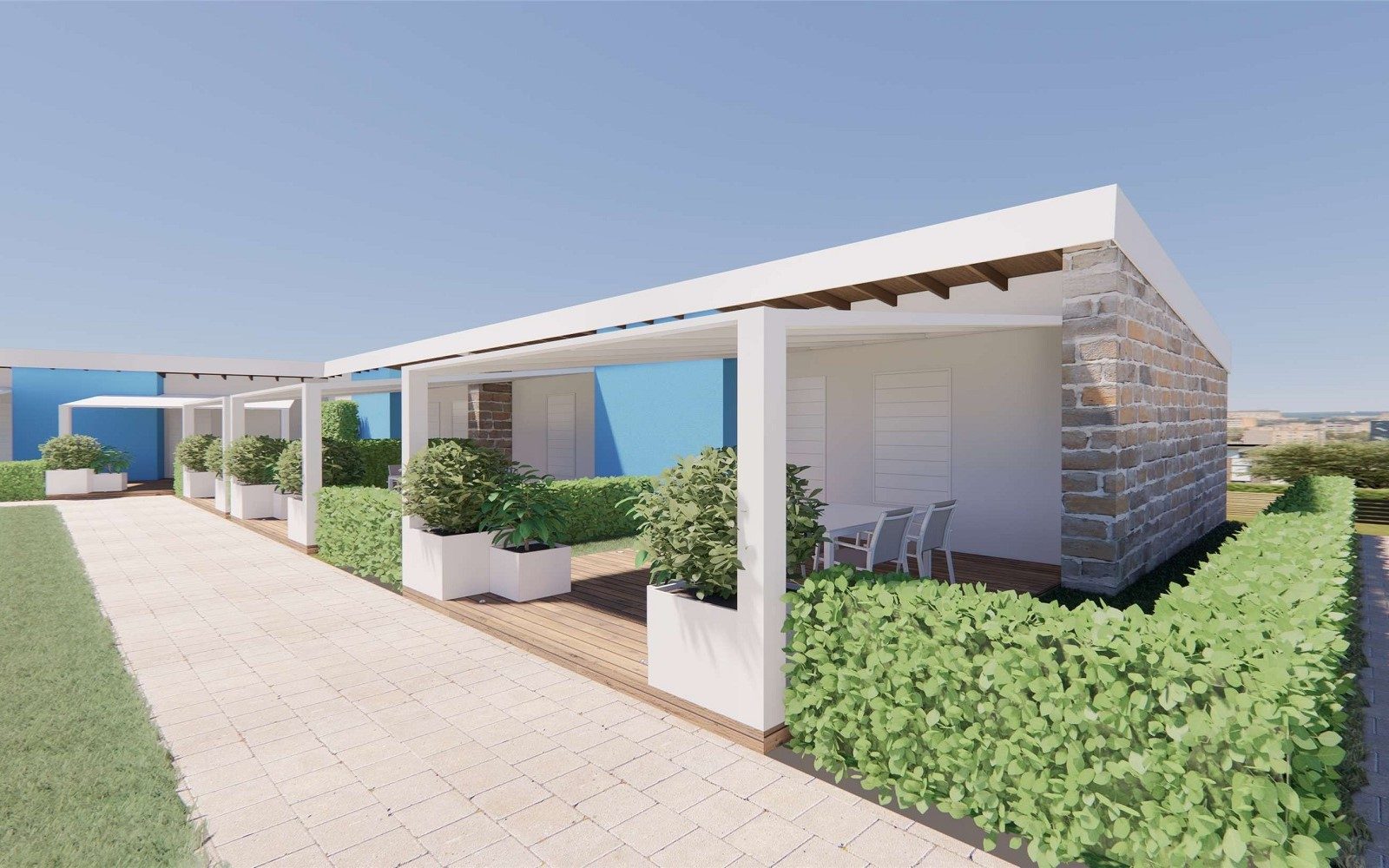 The news of 2021, the modern and comfortable bungalow designed for couples and families.
Bungalow Sole are the result of the renovation of part of Bungalow Mare. Designed in a modern key to enhance the comfort, these accommodation units are the ideal solution for long stays, for couples or families, since they can accommodate comfortably up to 5 people.
The modern furnitures reflect the colours of the surroundings, the ivory white of the sand and the blue of the calm Adriatic Sea, right in front of them.
Immersed in the greenery of the village, facing the playground and the sea, these bungalows are equipped with the most modern facilities, such as a dishwasher, microwave and large fridge with freezer, to allow you to spend a comfortable holiday in total relaxation.
The added value of these new Bungalow is the elegant patio that, thanks to the white roof, becomes the perfect place for both lunches and dinners, thanks to the modern lighting system.

For more information: https://www.parkgallanti.com/en/lodging/bungalow-sole/