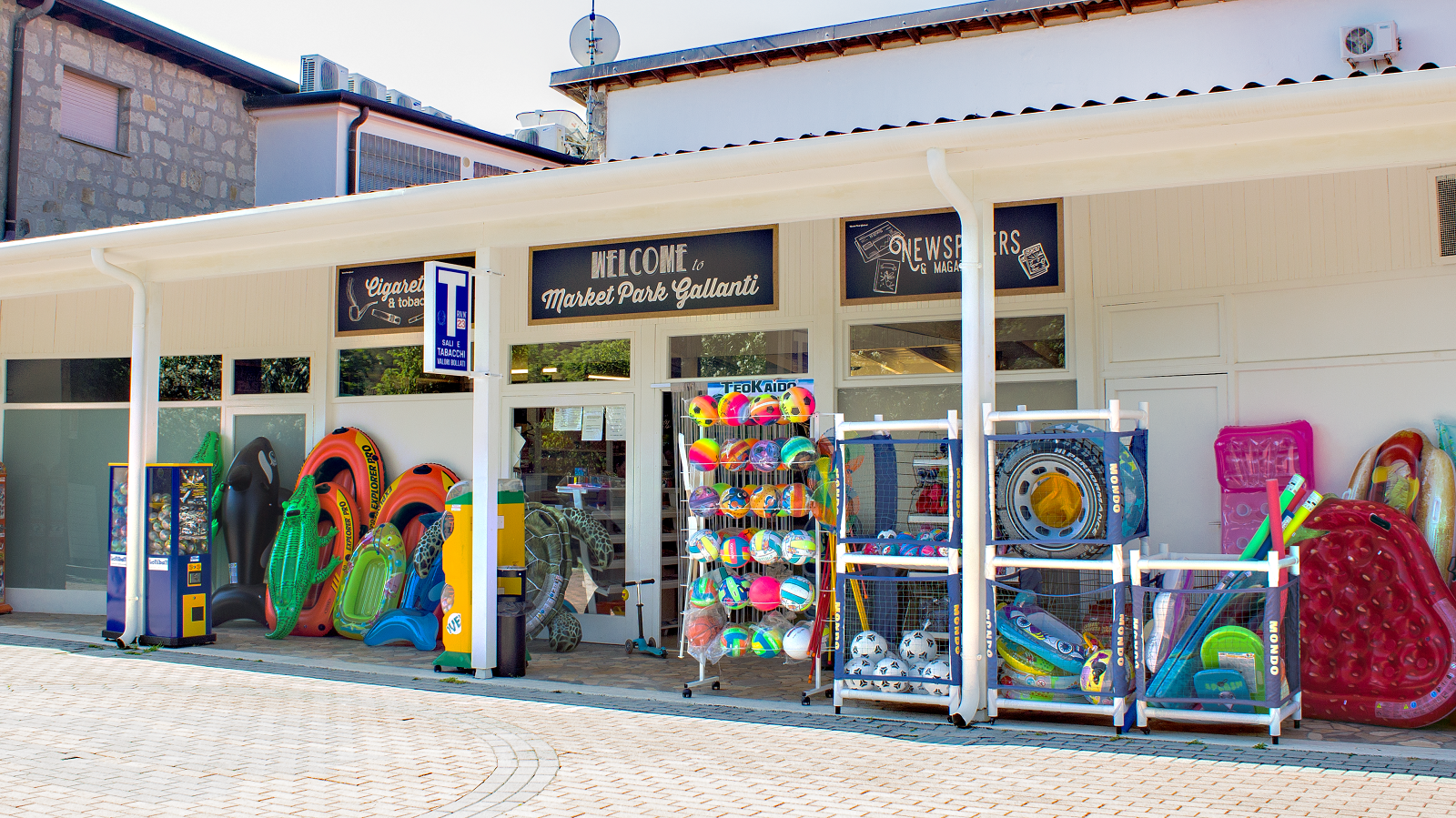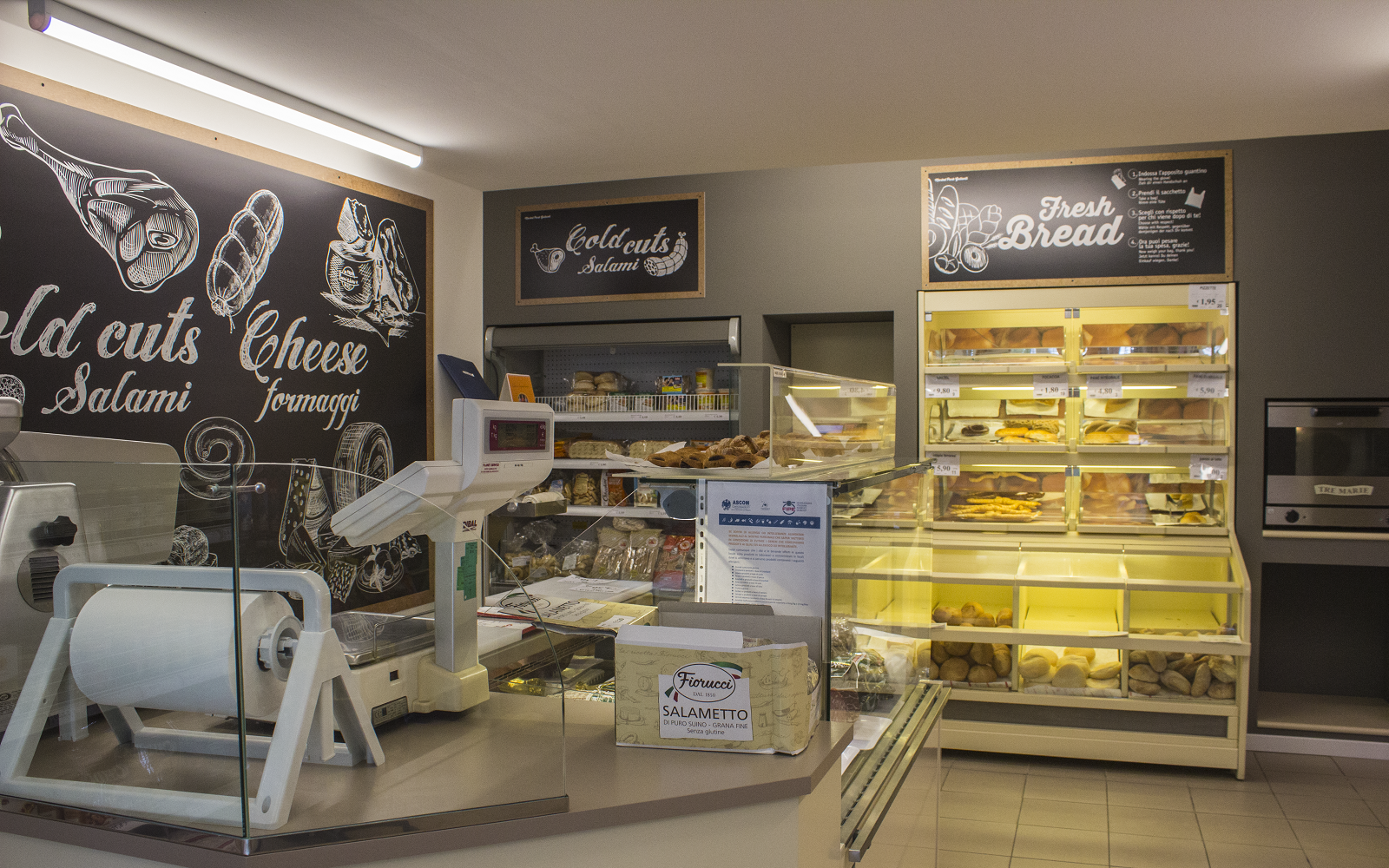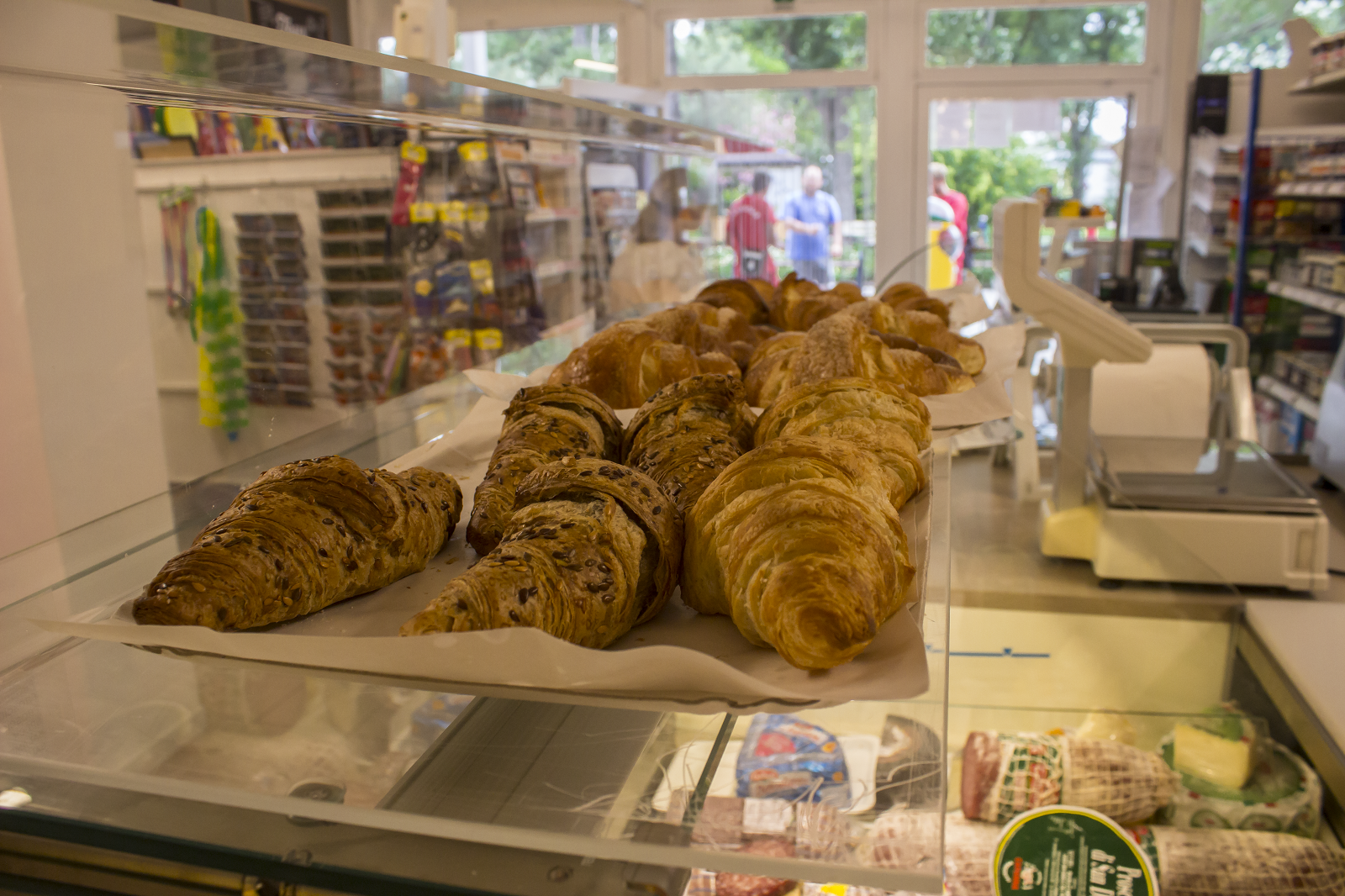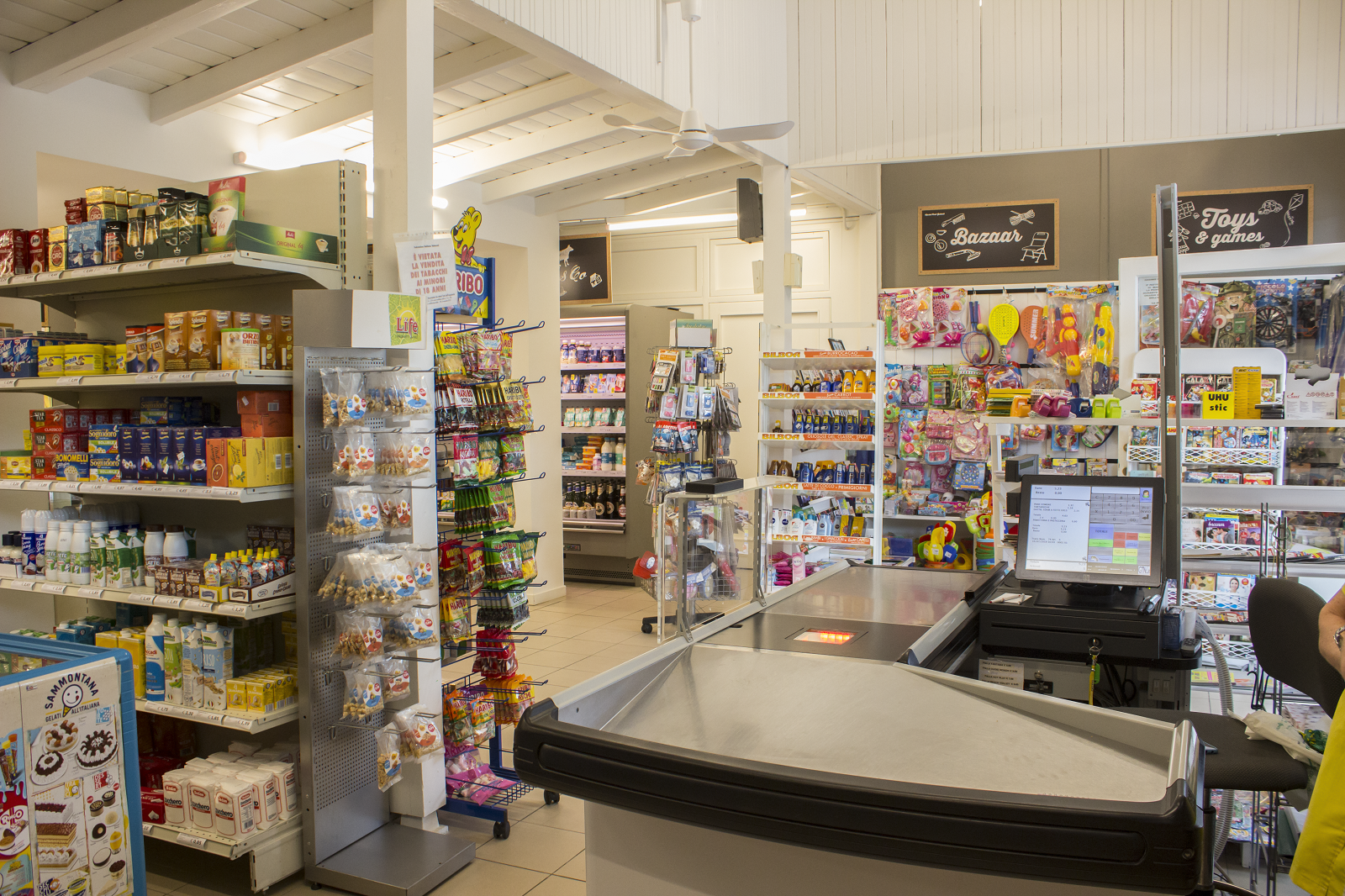 03-Market-Park-Gallanti-Holiday-Village
02-Market-Park-Gallanti-Holiday-Village
04-Supermarkt-Park-Gallanti-Holiday-Village
05-Bazaar-Park-Gallanti-Holiday-Village
The Park Gallanti Holiday Village market, which can be found inside the Village, offers its guests everything they need to prepare their favourite dishes.
From typical products of the Lidi di Comacchio, to organic one coming from the cultivations of Emilia Romagna, to a wide range of international products that will make you feel at home, even on holiday… you will definitely be spoiled for choice!
The market also sells tobacco products, newspapers and everything that could be useful for a seaside holiday in Lido di Pomposa.