OPEN FROM MAY 12TH TO SEPTEMBER 24TH 2023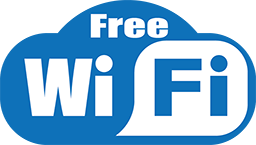 Booking online
Book your holiday
The ideal destination for your holiday In Emilia Romagna
Overlooking a quiet stretch of the Adriatic Sea, the Park Gallanti Holiday Village is a 4-star resort in Comacchio, in the Po Delta Park. An ideal place to spend your holidays, the Park Gallanti Holiday Village is one of Emilia Romagna's seafront tourist villages with the widest range of accommodation facilities: from modern masonry bungalows to luxurious family houses, from spacious and cosy chalets to solutions comparable to all the comforts of a hotel.
Every day is special at the Park Gallanti Holiday Village: for families who want a quiet break, for couples who enjoy having fun and feeling carefree, for friends in search of emotions to share. But there is more. At Park Gallanti, there's plenty to do for kids too: our tourist village has a water park, a swimming pool, a large playground and a kids club.
At the Park Gallanti Holiday Village the magical show of nature is repeated daily on the calm sea of the Lido di Pomposa, in one of the most beautiful stretches of the Adriatic Sea in Emilia Romagna with its crystal clear waters, on a wide sandy beach perfect for sports and kids' games, and in the silent landscapes of the nearby valleys of Comacchio and of the Po Delta.
LARGE AND
COMFORTABLE
ACCOMMODATIONS
FOR ALL
NEEDS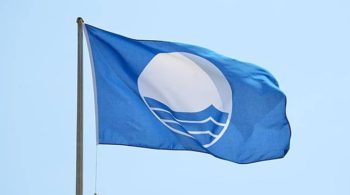 Our sea has also received the prestigious international Blue Flag award in 2021. This is the tenth consecutive award for the lidi ferraresi, a sign
Read »
Happy Week
offer
from May 12th to 27th
and
from September 9th to 24th
4 PERSONS
7 ore 14 NIGHTS
Happy June
offer
from June 10th to 25th


4 PERSONS
7 or 14 NIGHTS
Offerta
Bonus Vacanze
dal 13 maggio al 19 settembre 2021
Non hai ancora utilizzato il Bonus Vacanze? Il periodo di validità è stato esteso fino al 31 dicembre 2021. Scopri come utilizzarlo al Park Gallanti
Offerta
Ponte del
2 Giugno
dal 29 maggio al 2 giugno
o dal 2 al 6 giugno 2021
L'offerta speciale che ti consente di trascorrere cinque giorni in Bungalow Mare ad un prezzo ridotto