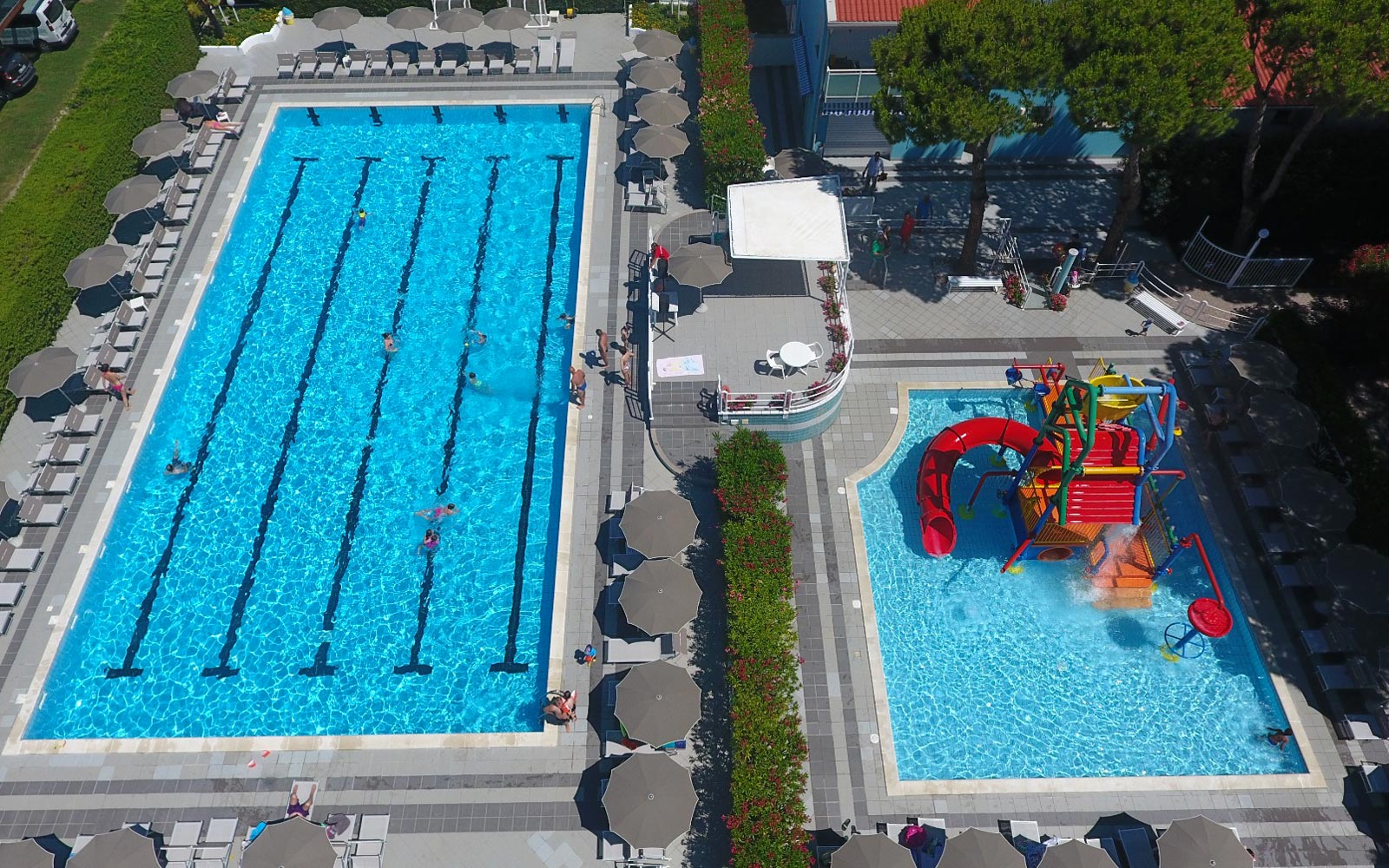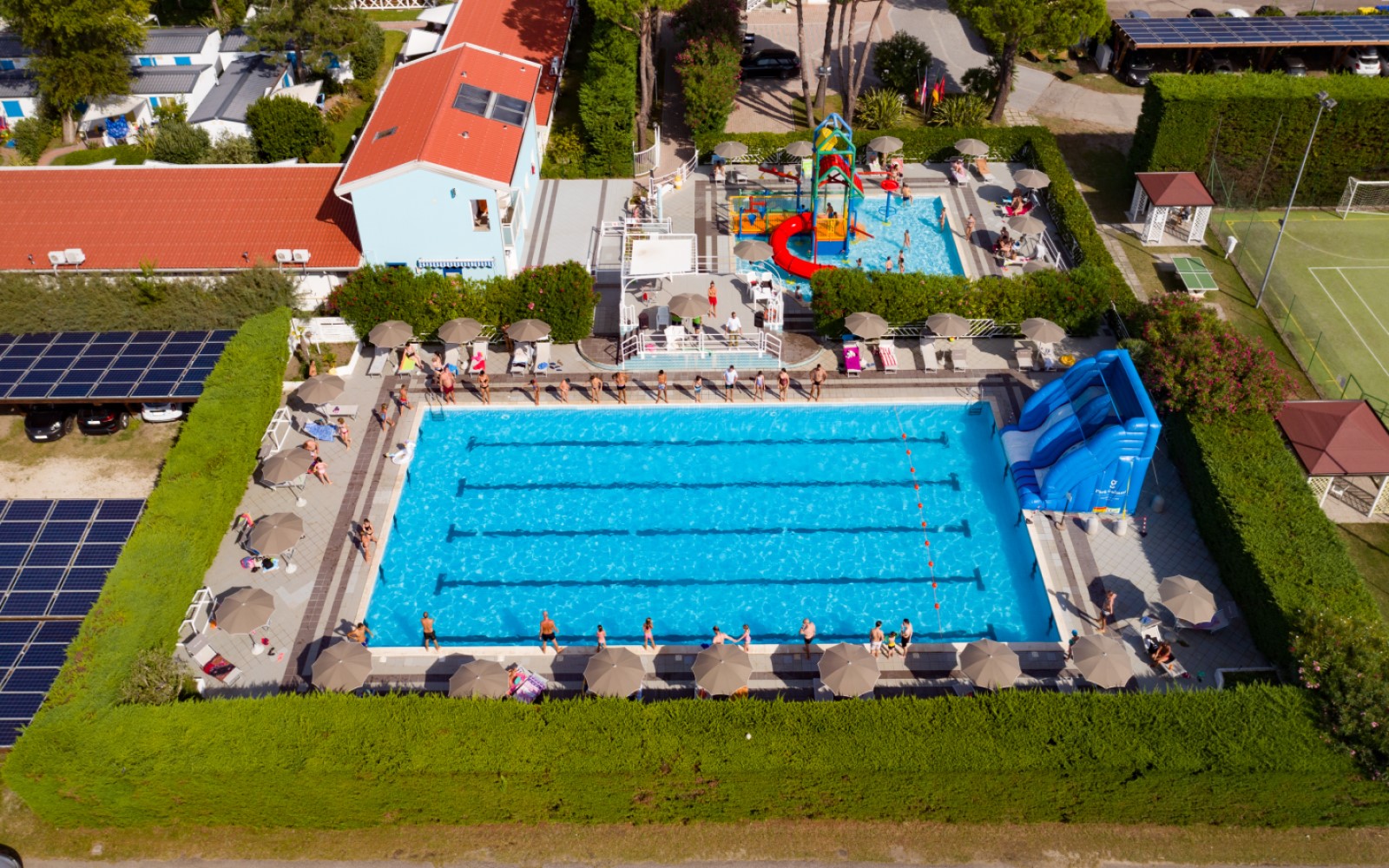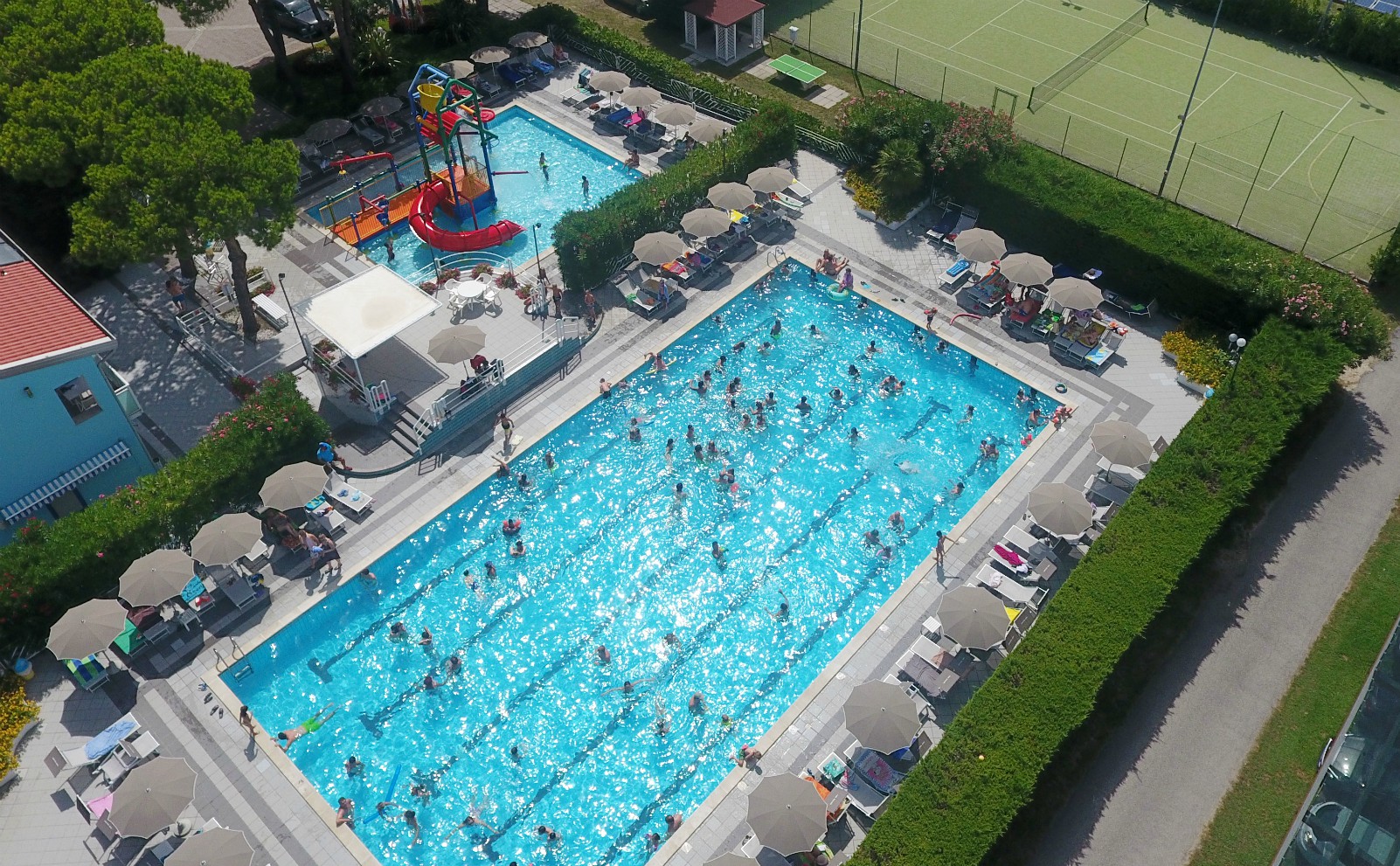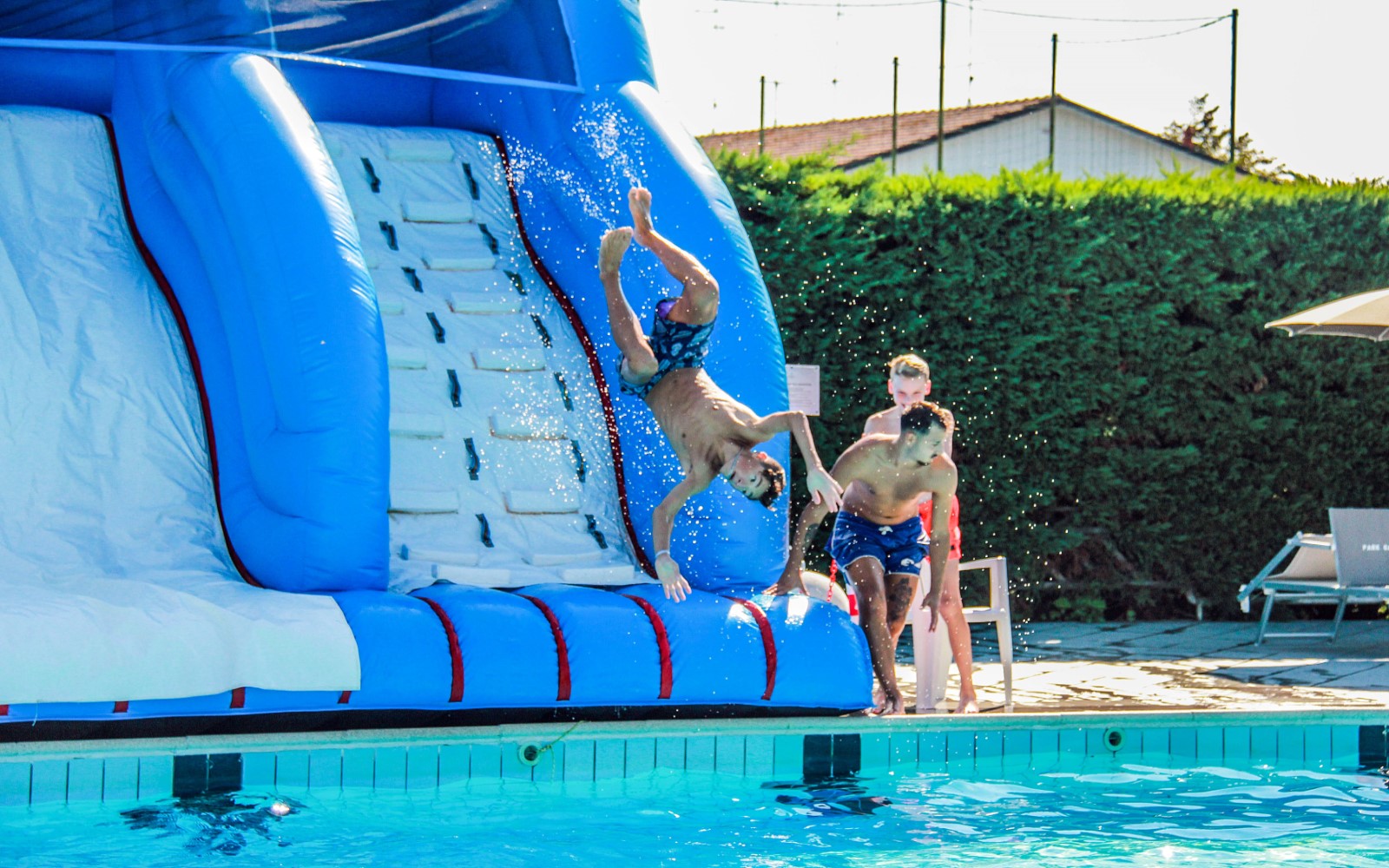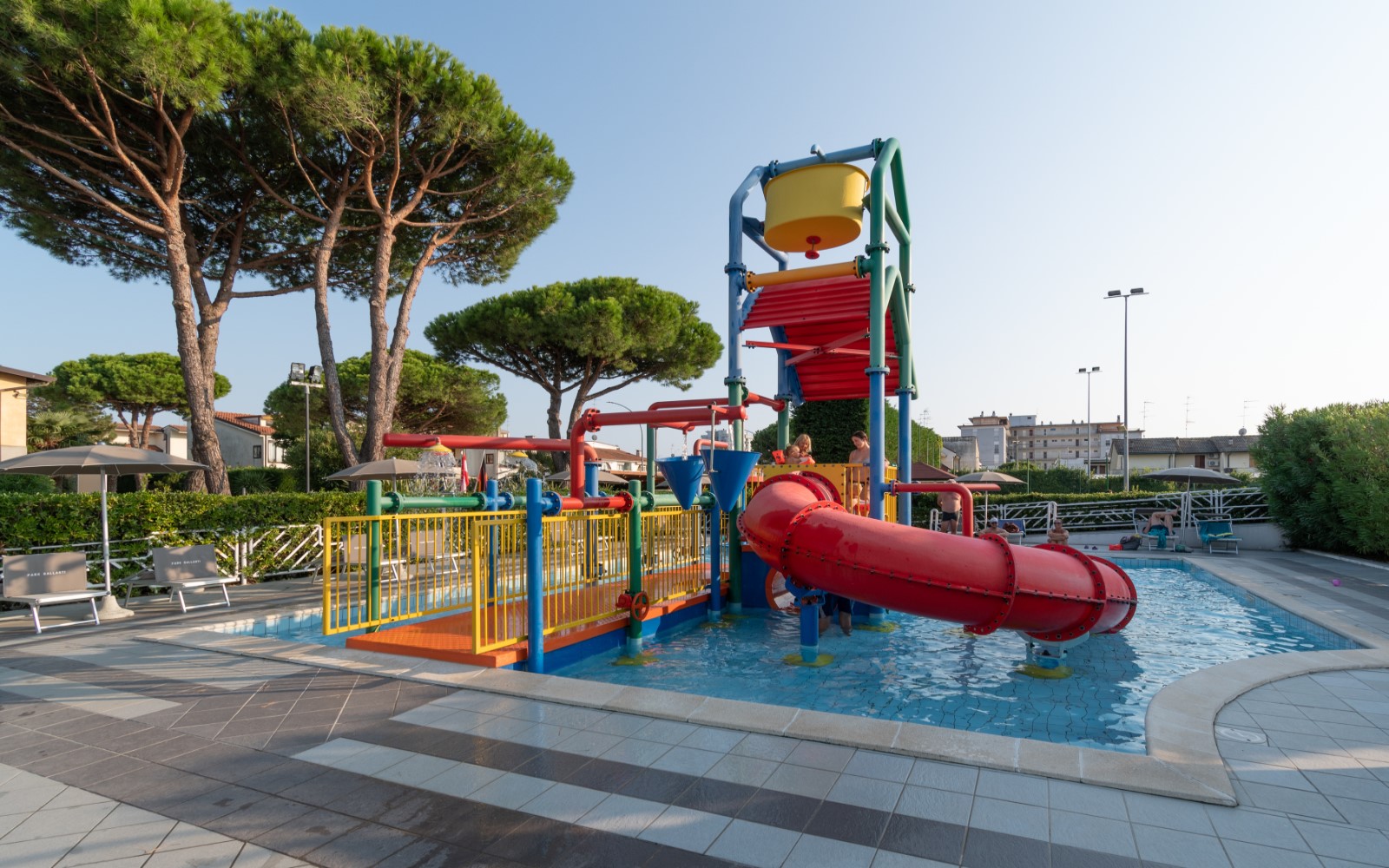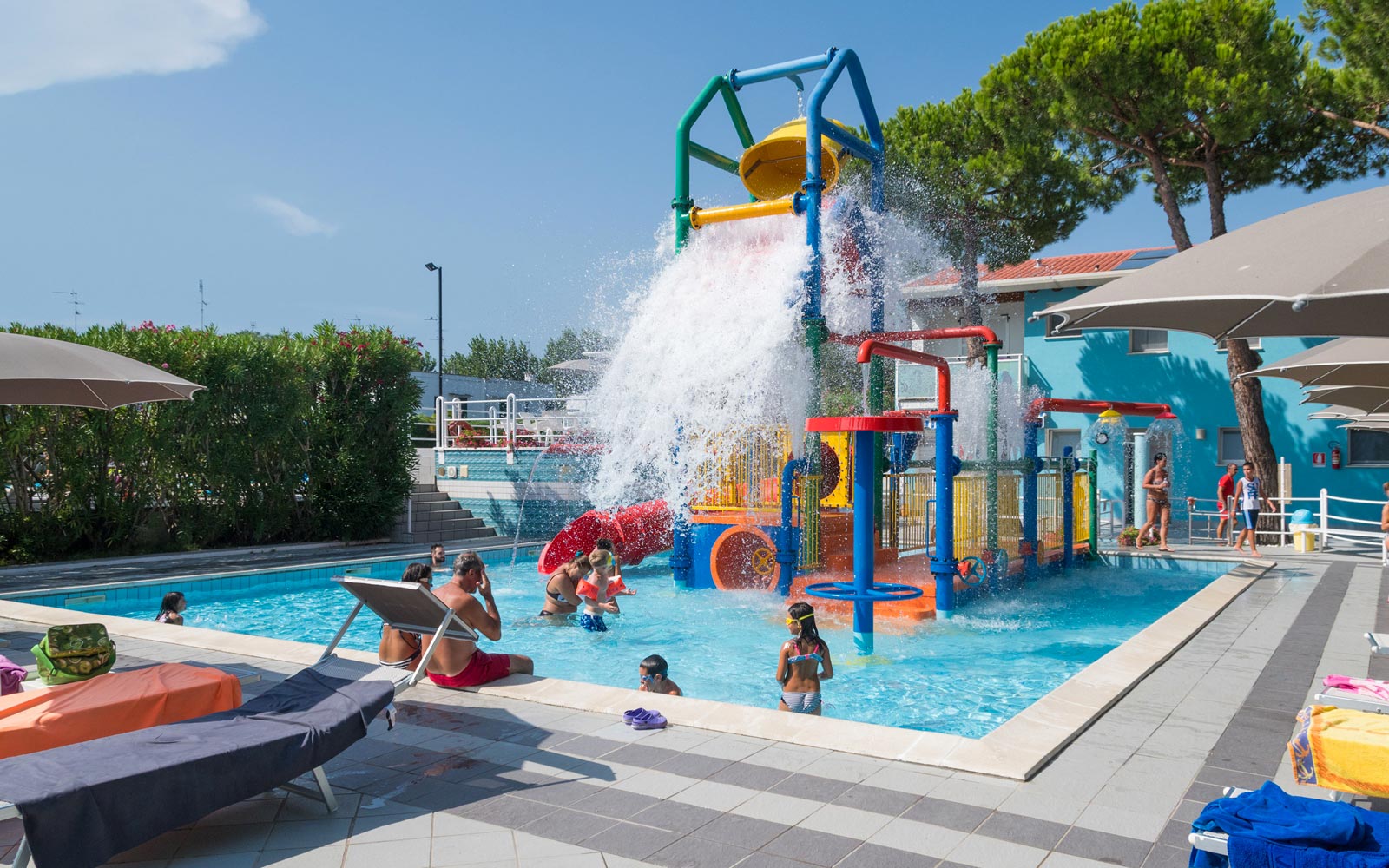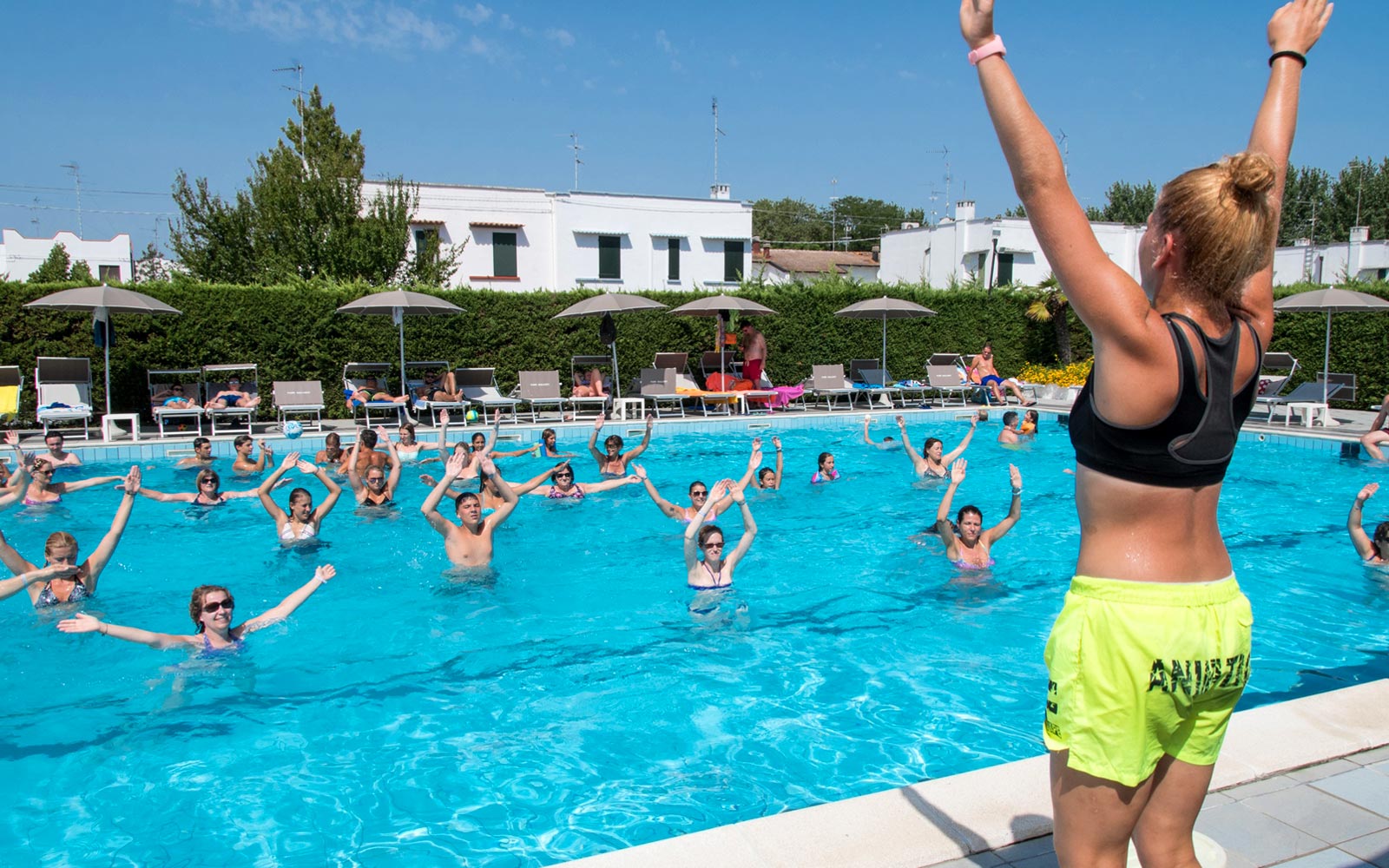 01-Scwimmbaeder-Park-Gallanti.jpeg
01 Piscina-Gallanti-aerea
Villaggio-con-piscina-comacchio
08 Piscina-scivolo-Pomposa-Bambini
05 Piscina-gioco-Lido-di-Pomposa
03-Swimming-pools-Park-Gallanti.jpeg
04-Villaggio-con-piscina-Comacchio.jpeg
11 Piscina-nuoto-famiglie-Gallanti
A swim, a little water aerobics, an energetic spin class workout. Your day at the Park Gallanti Holiday Village is planned around games in the two pools: the semi-Olympic swimming pool, dedicated to adults, and the smaller pool for children, less deep and equipped with a great and colourful water game – where kids can have a good time and play with ease.
In 2020 a new game livened up the semi-Olympic pool: the giant inflatable slide! Definitely lot of fun for children, who can perform spectacular dives under the supervision of the lifeguards.
This is a space for carefree fun and relaxation for all ages – ideal for all those who wish to relax and enjoy the surrounding greenery but also for those who prefer exercising and having fun with their friends, or those who want an alternative to the beach.
Both Park Gallanti swimming pools are held with the utmost care, constantly supervised by our rescue team. The adults' swimming pool is 145 cm deep, while the kids' one is 55cm deep, assuring everyone a peaceful and safe holiday experience.