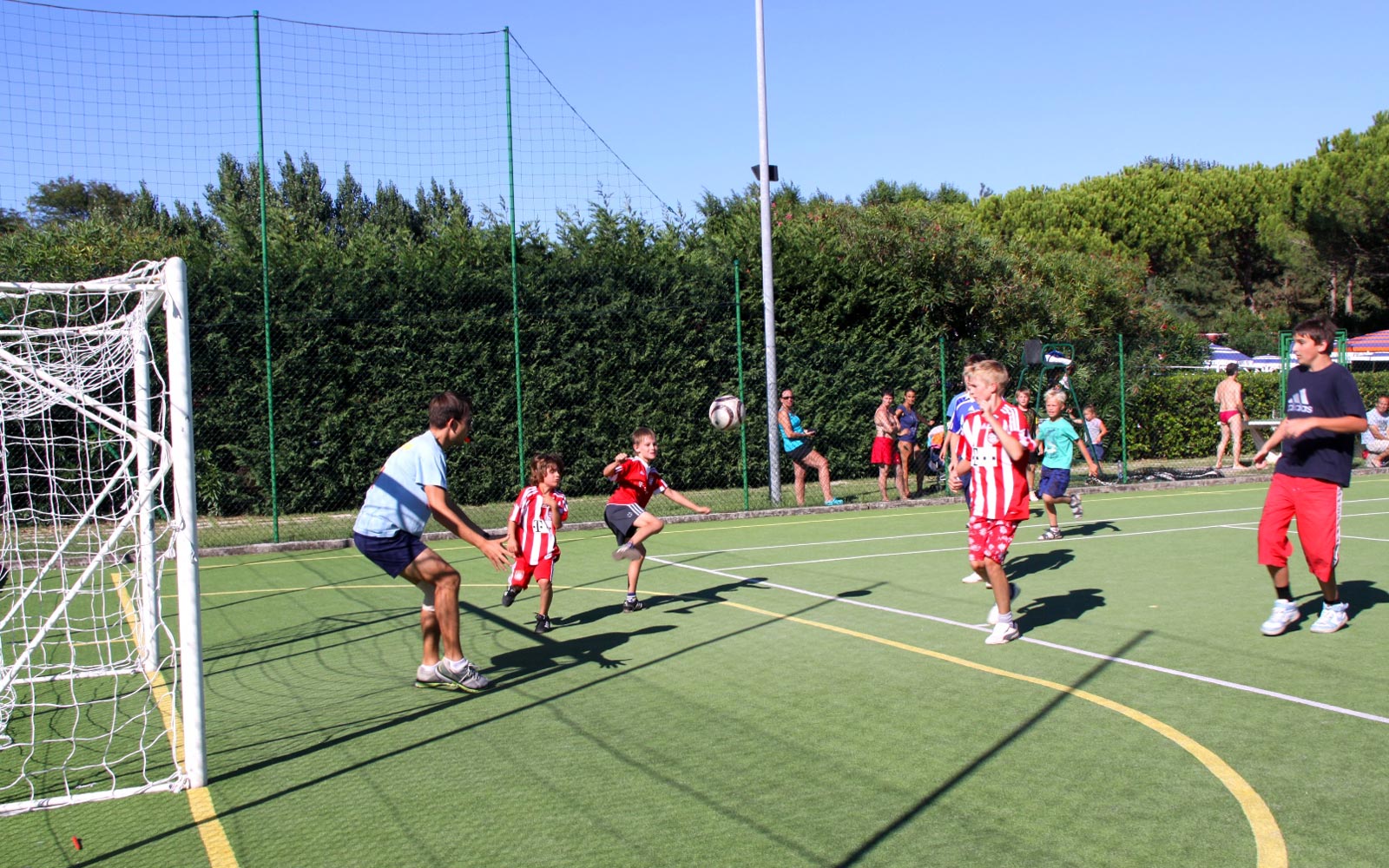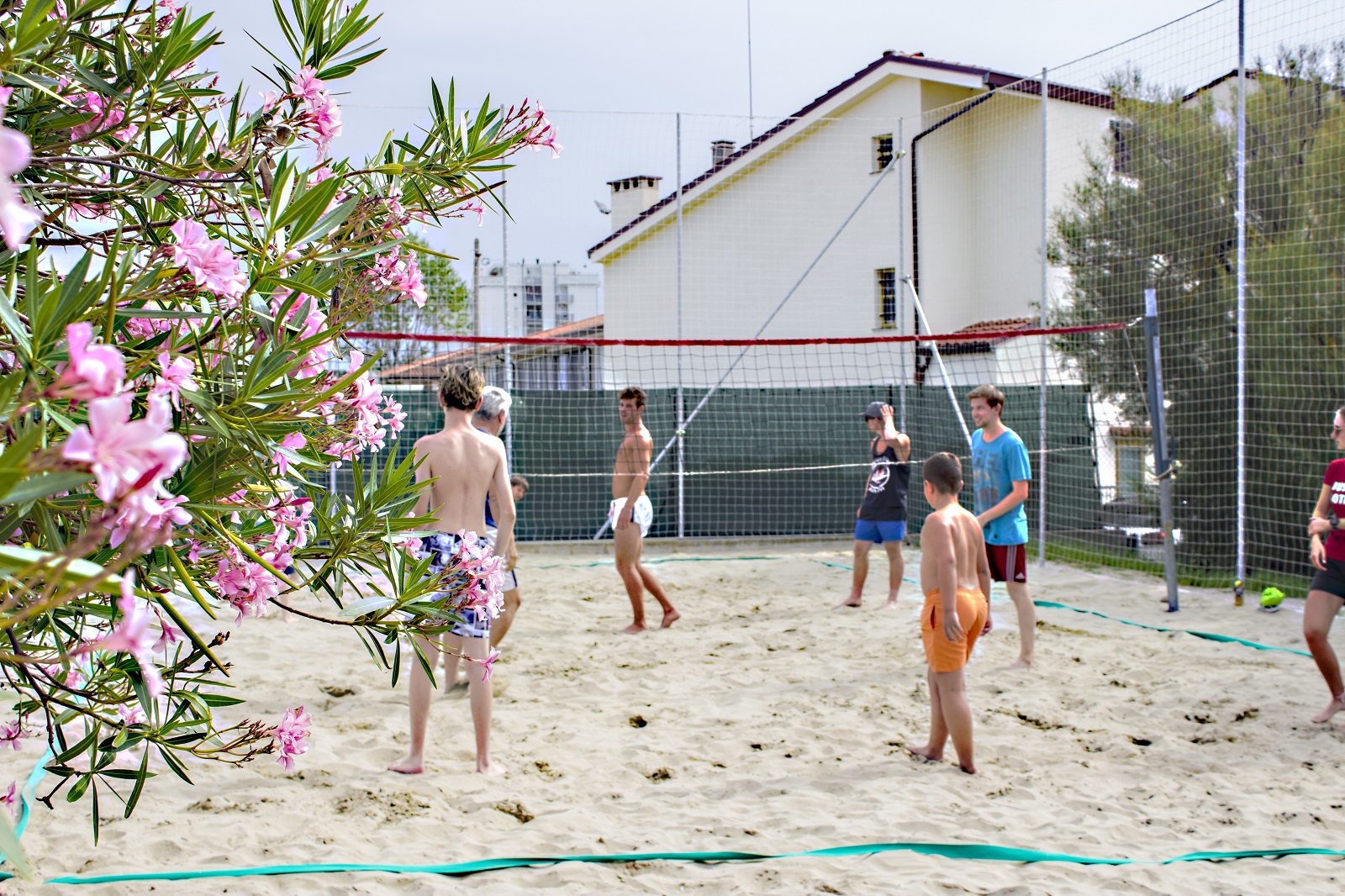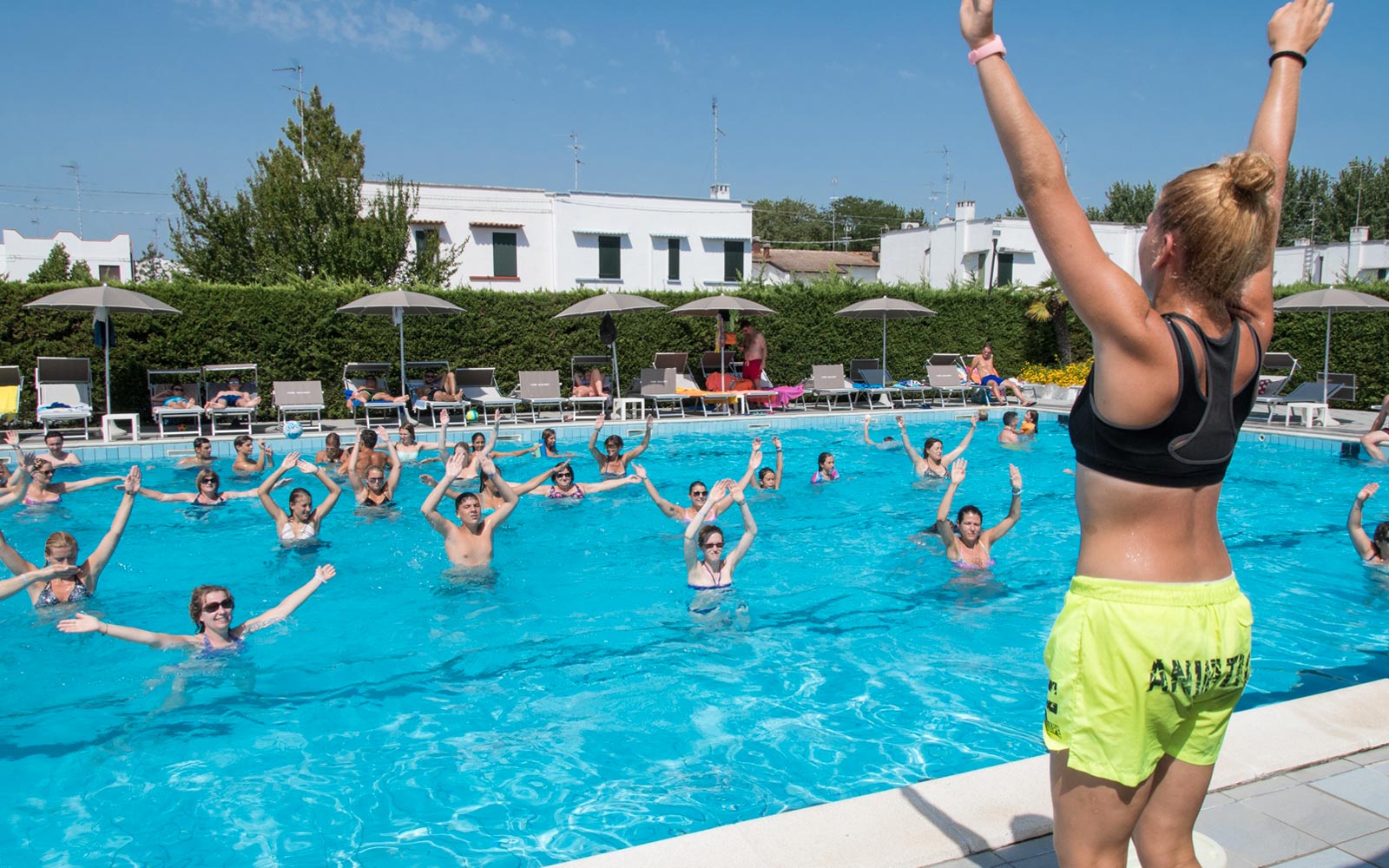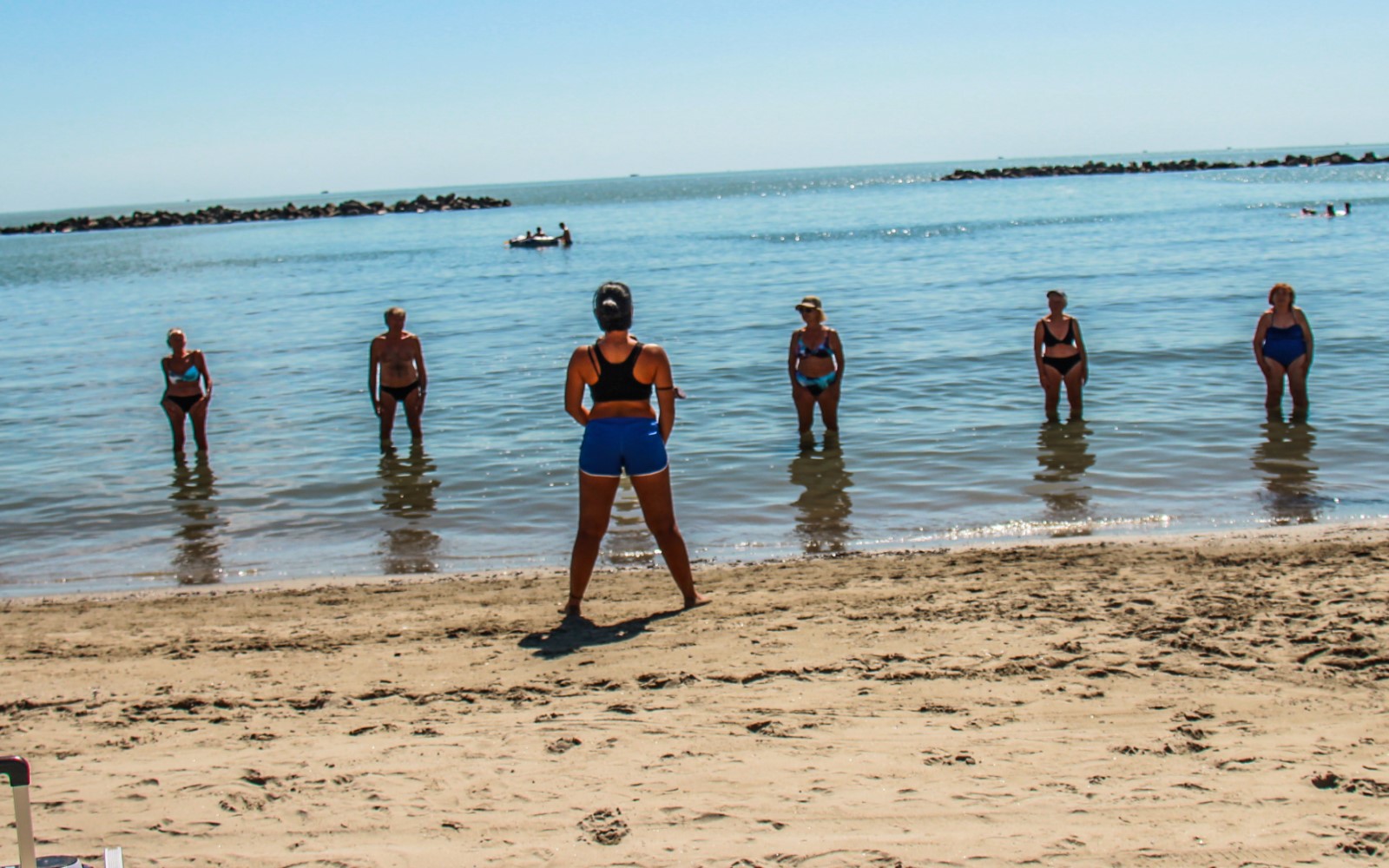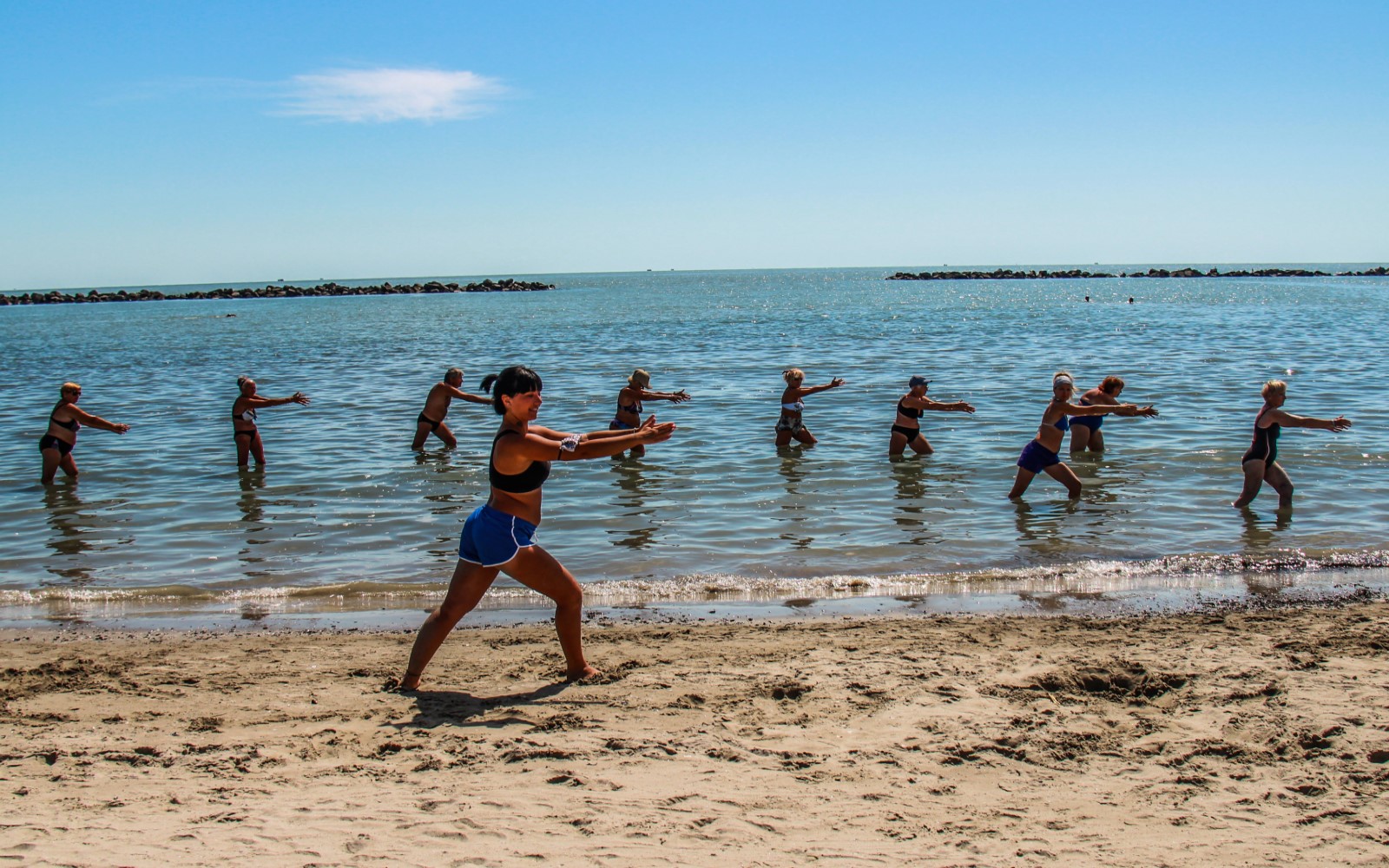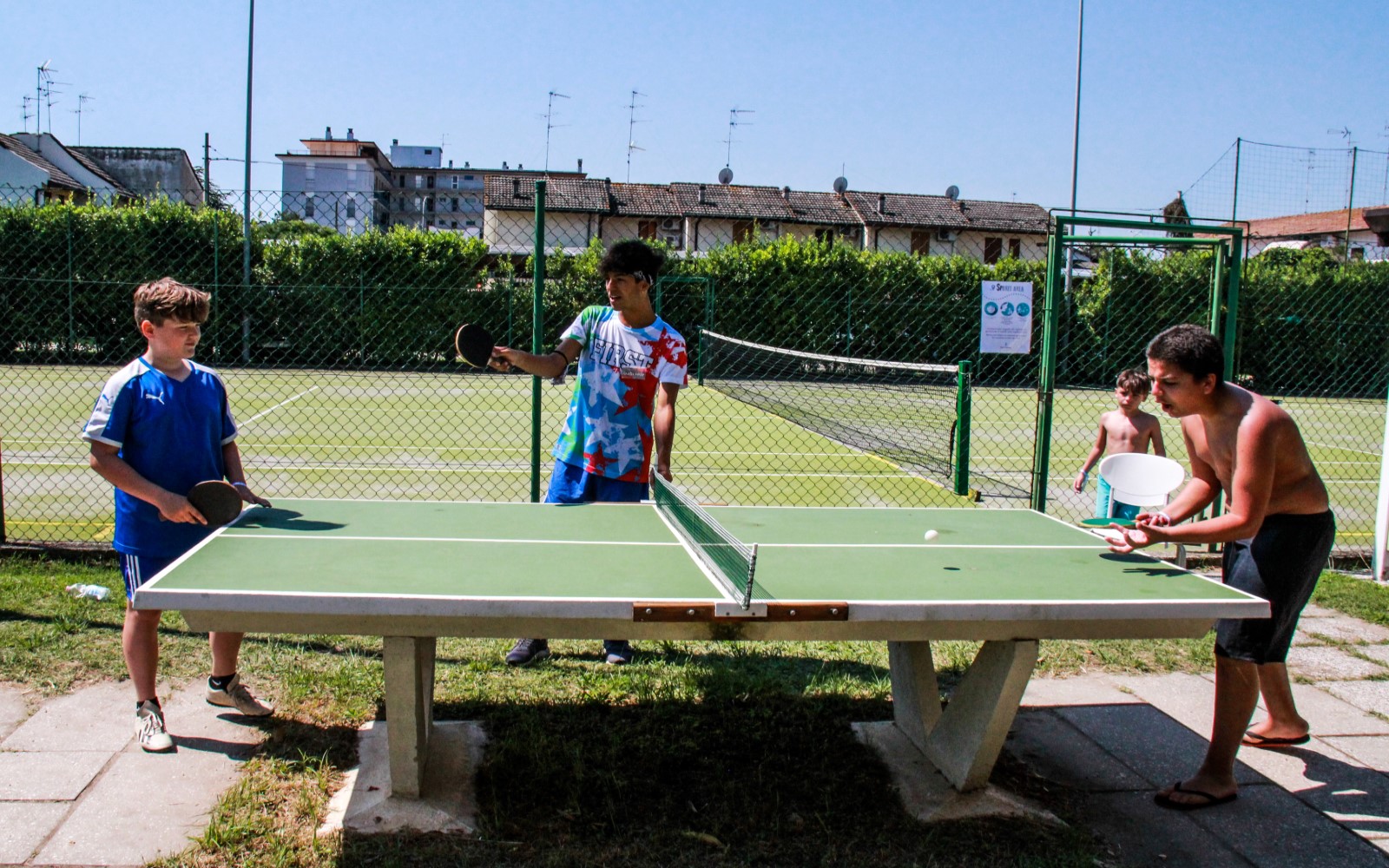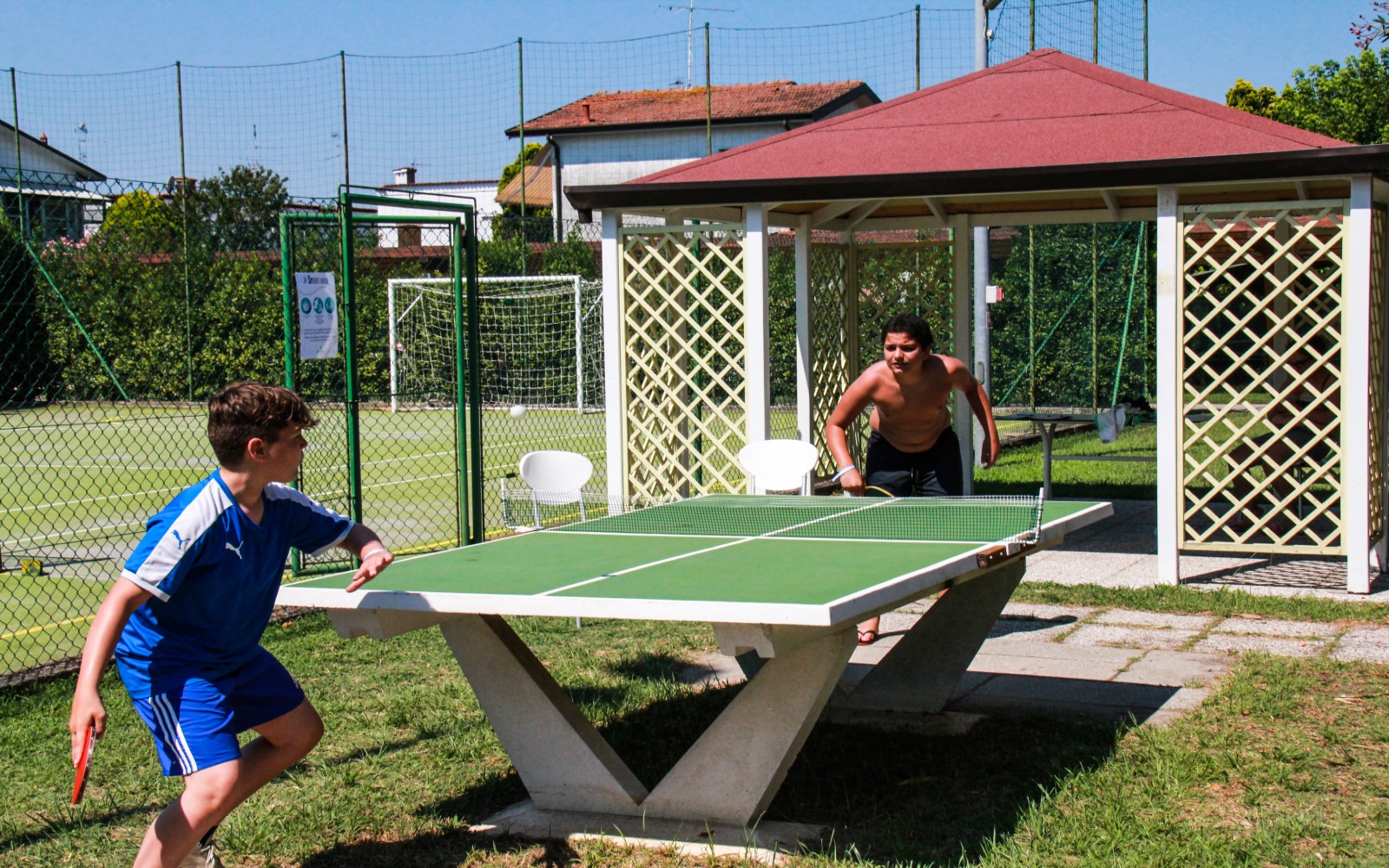 01-Sport---Play-football-on-holiday.jpeg
04-Sport-Spinning-Park-Gallanti
03-Sport---Beach-volley-am-Strand.jpeg
02-Sport---Aquagym-im-Urlaub.jpeg
08 Sport-stretching-mattina-Comacchio
10 Sport-mare-stretching-braccia
03Sport-pingpong-Gallanti
02Sport-partita-tavolo-Comacchio
The Park Gallanti tourist village, at the Lido di Pomposa, offers all its guests the chance to stay fit with a little sport activity during their holiday by the sea! Between a healthy rest in a bungalow and a walk on the beach, everyone can have funplaying soccer, tennis, beach volleyball and table tennis with other guests.
Thanks to our sport facilities, during your holiday in the Lidi di Comacchio you will breathe in the freedom of summer and find the well-being and vitality that you have been longing for the whole year. Those who love challenges may also participate in the exciting tournaments that are organized daily by our animation team.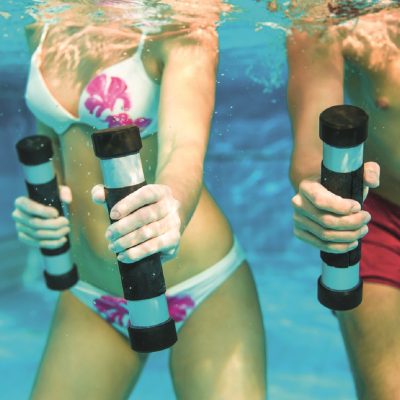 Our instructors offer a rich and attractive program to fitness enthusiasts and those who simply want to have fun while staying in shape even on vacation in Lido di Pomposa. Our program includes a variety of activities: spin classes, water aerobics, step, soft gym, zumba and tonic walks along the beach, open to both adults and children.
Our instructors will also be available to provide you with advice and suggestions on personalised requests.