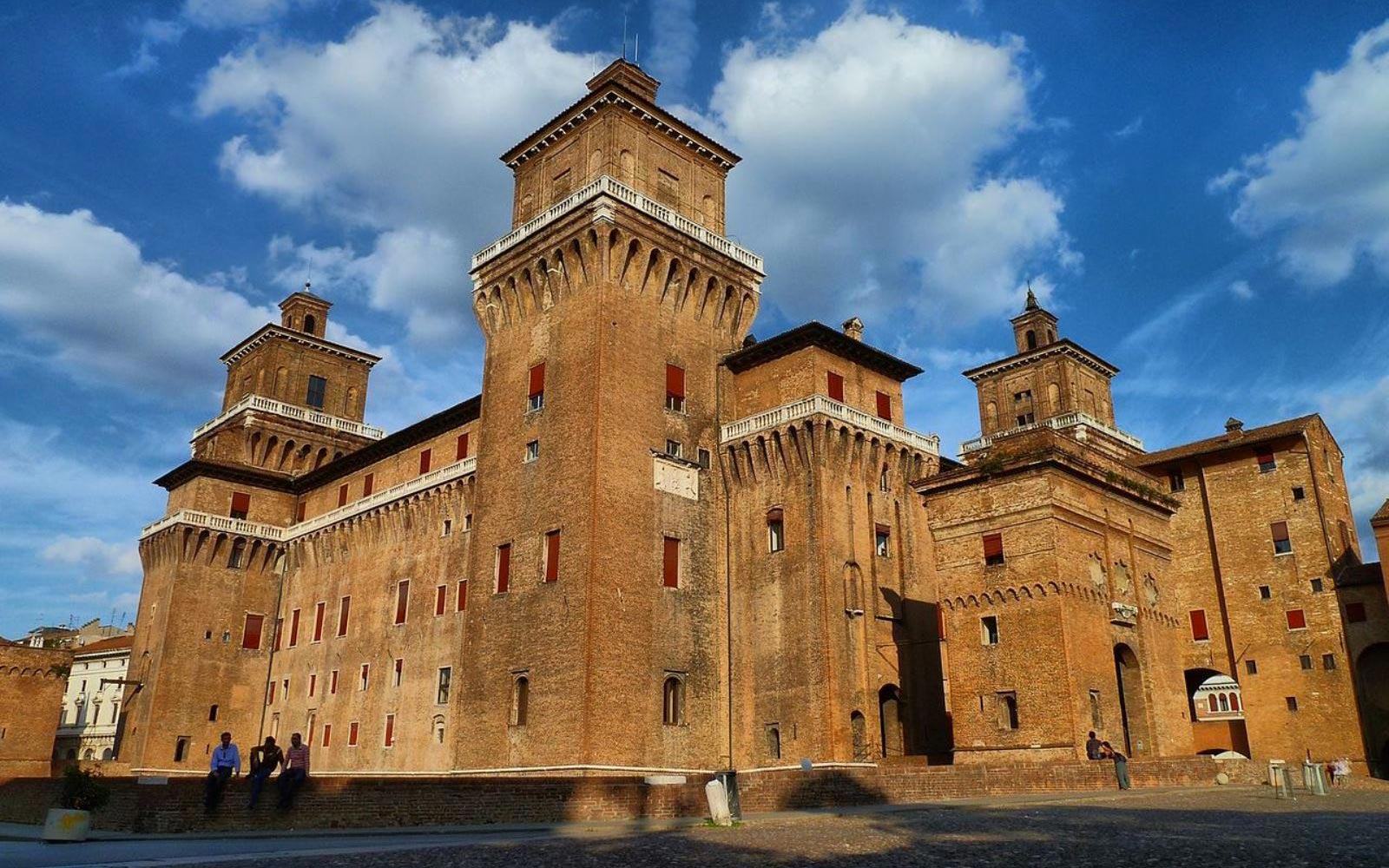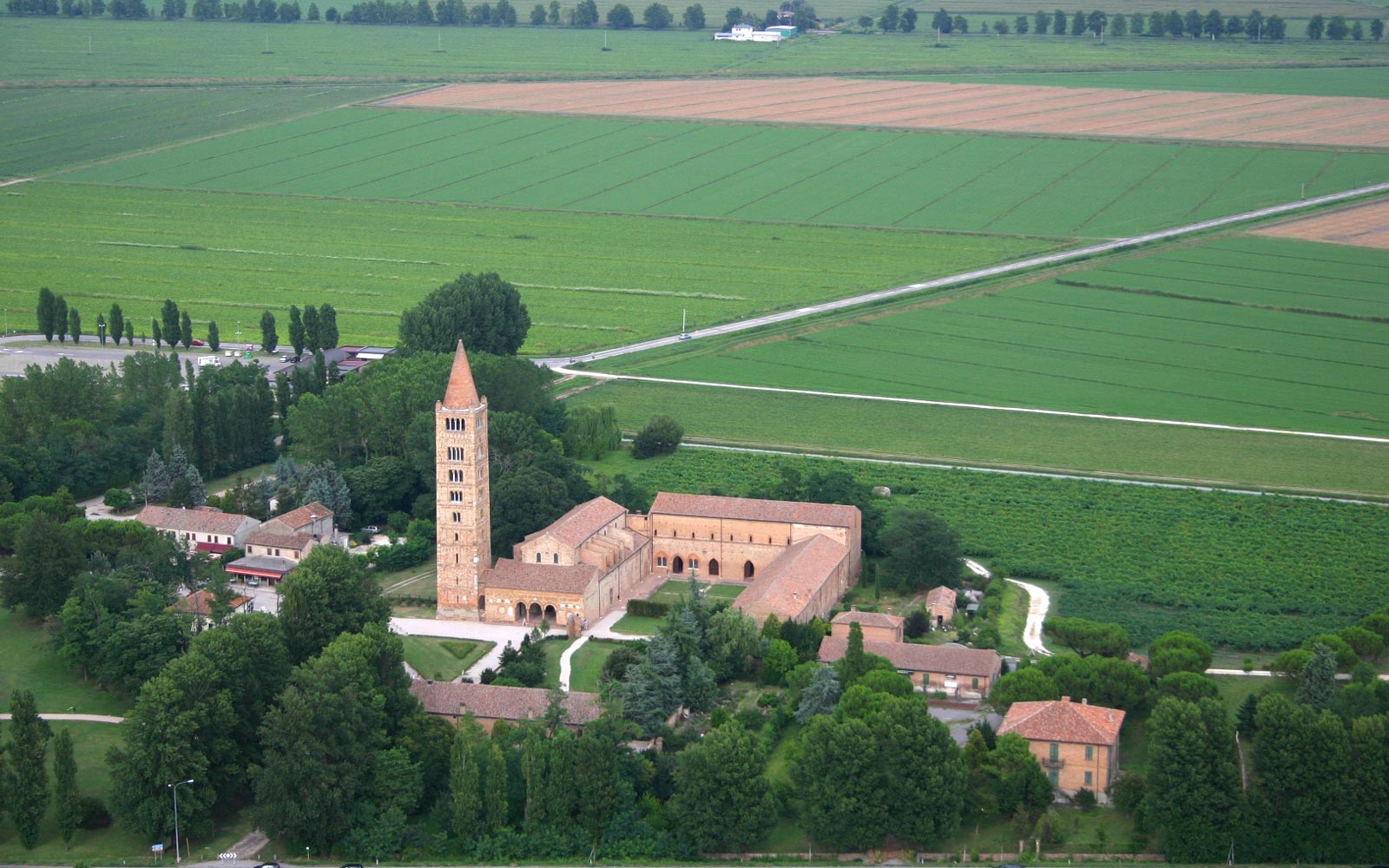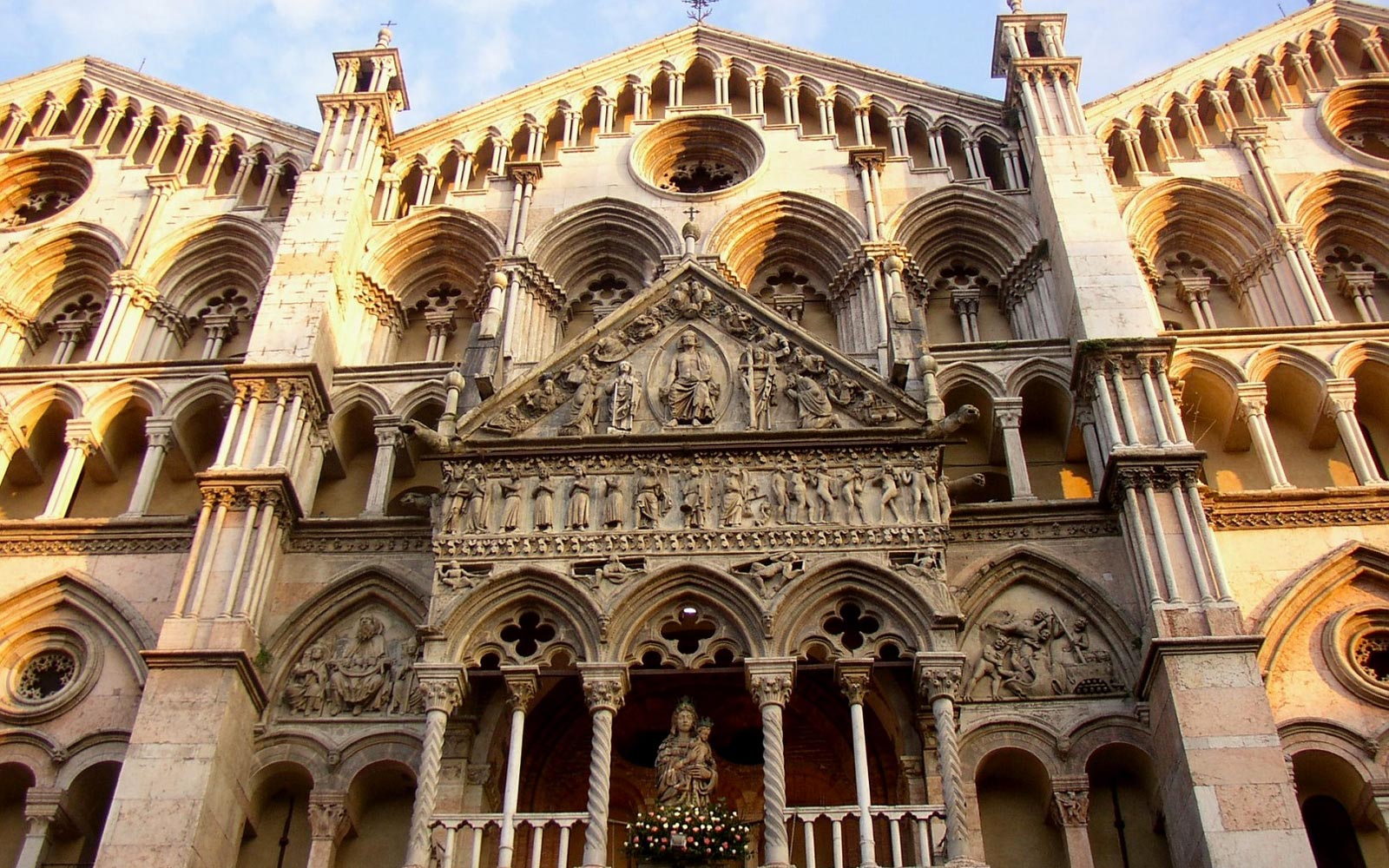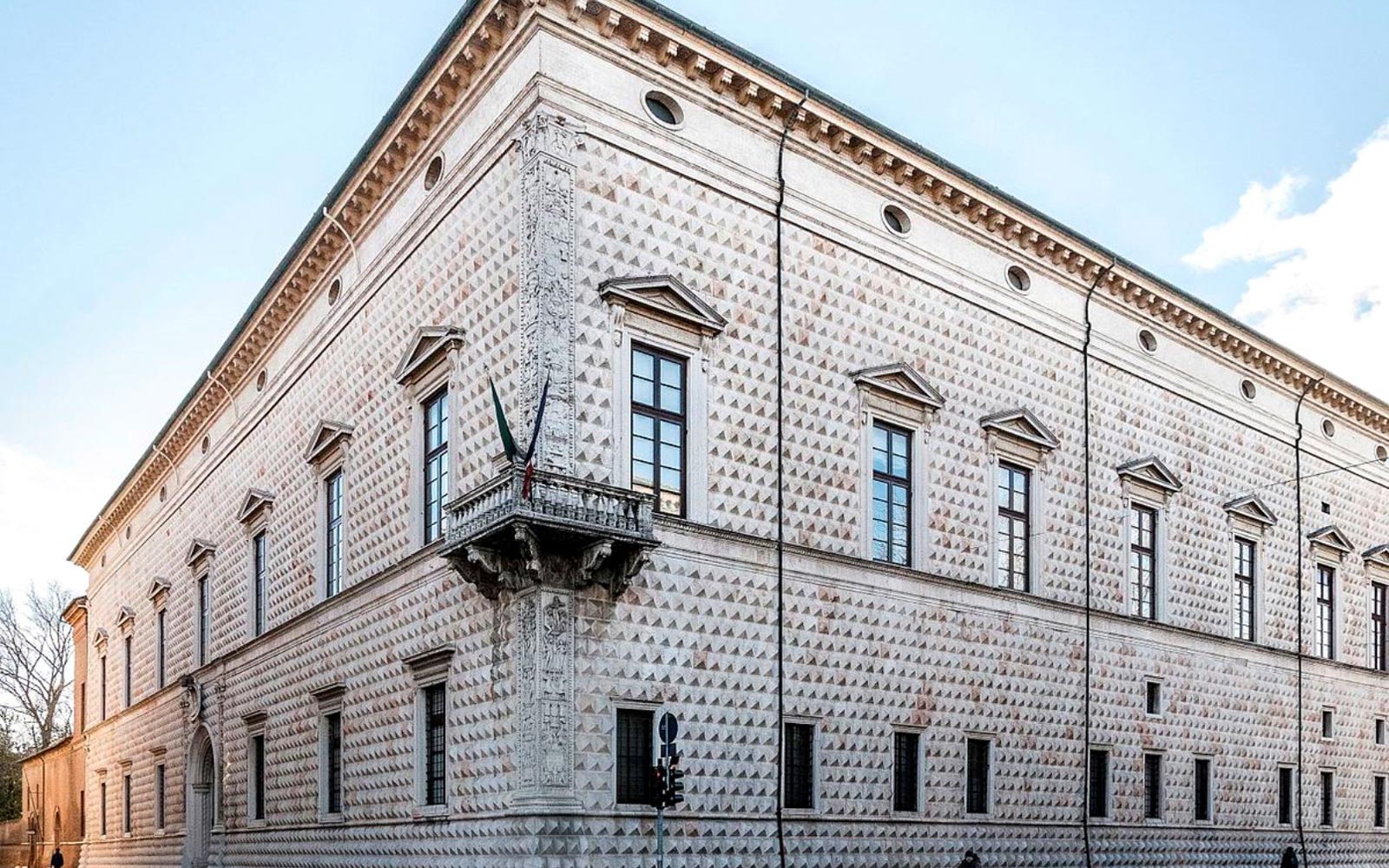 01_Ferrara_Castello_Estense.jpeg
02_Ferrara_Cathedral_Church.jpeg
03_Ferrara_Palazzo_dei_Diamanti.jpeg
From the Park Gallanti Holiday Village, you can reach the beautiful Renaissance city of Ferrara in less than an hour's drive.
In 1995, the UNESCO has included the historical centre of Ferrara in the list of World Cultural Heritage as a wonderful example of Renaissance town and in 1999 it also received an award for the Po Delta and the "Delizie Estensi" historical buildings.
Ferrara hosts important cultural centres: the National Art Gallery Palazzo dei Diamanti, the Foundation Ermitage Italia, the National Archaeological Museum, the Filippo de Pisis Museum of Modern and Contemporary Art, the Giovanni Boldini Museum and many more. The Estensi castle is still the symbol of the city.
In the Ferrara territory, a few minutes from the Park Gallanti Holiday Village, you can also visit the Abbey of Pomposa, which surprisingly appears to the visitors with its bell tower on the surrounding green plain, revealing unexpected treasures of art and history.
The origins of the Abbey date back to the Sixth and Seventh Centuries, when a Benedictine settlement arose on what was the Pomposia Insula, a forested island surrounded and protected by two branches of the river Po and the sea. After the year Thousand, the season of greatest splendour began and it became a thriving monastic centre voted to a life of prayer and work, whose fortune is tied to the figure of the Abbot San Guido.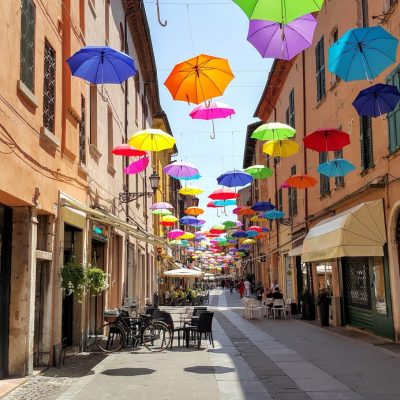 Excursions and experiences

PO DELTA TOURISM offers ideal solutions for your holiday at the seaside and in the Po Delta. Our tour operators have teamed up to promote the territory we are part of: the Po Delta, designated UNESCO WORLD HERITAGE SITE and MAB RESERVE.