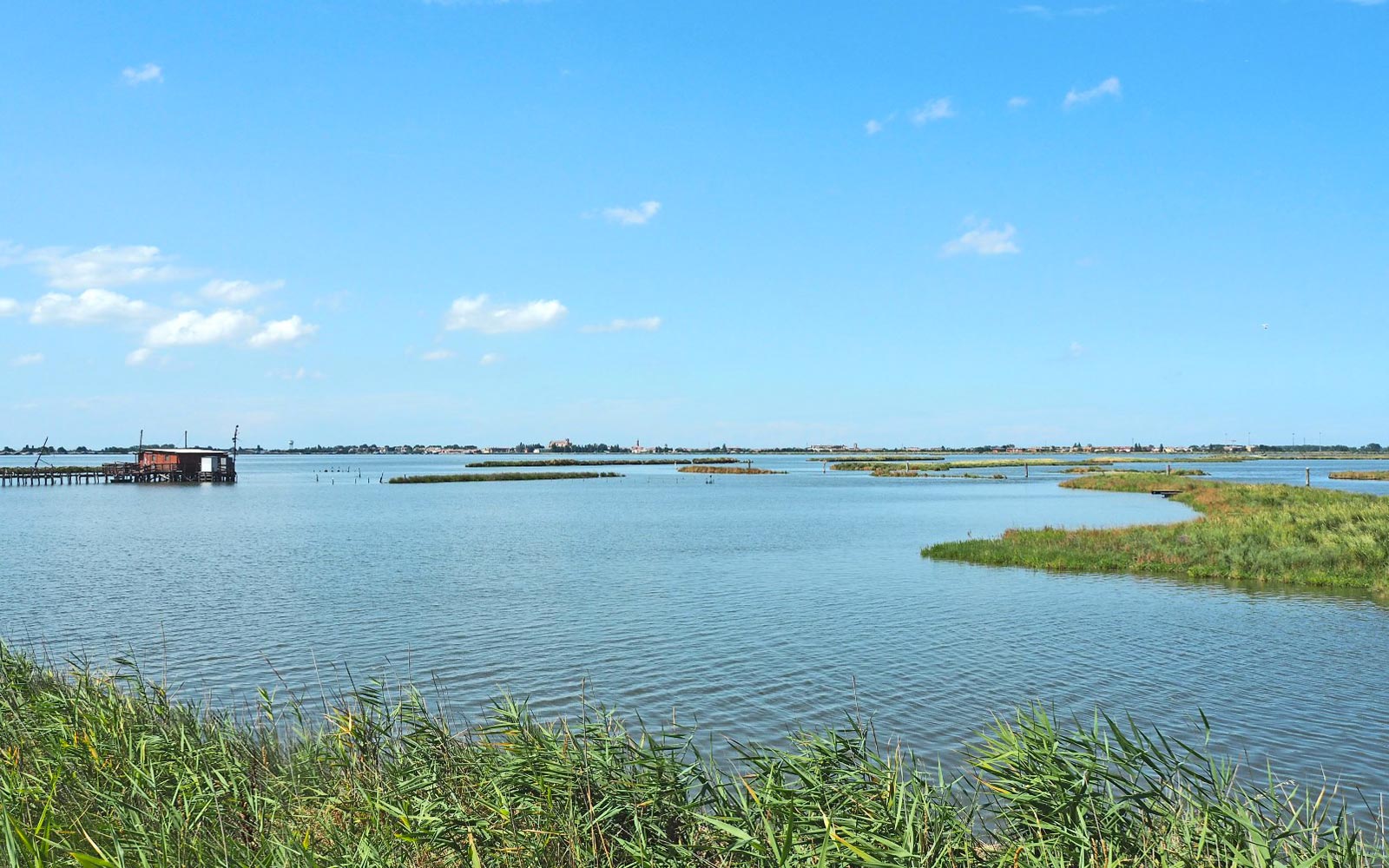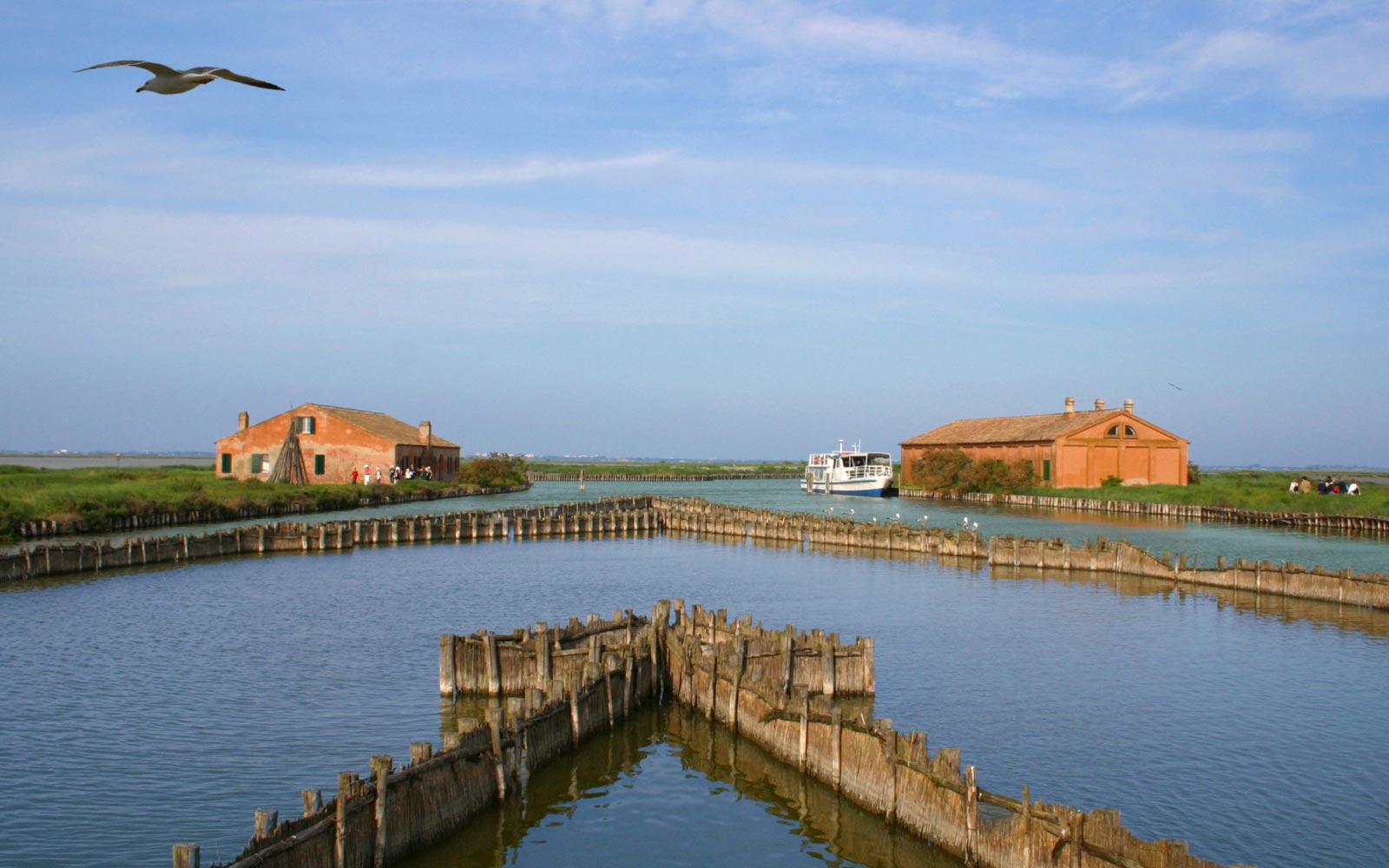 02_Saline_Valli_Comacchio.jpeg
01_Comacchio_Trepponti.jpeg
03_Casoni_Valli_Comacchio.jpeg
04_Fenicotteri_Valli_Comacchio.jpeg
Comacchio, the valleys and the salt pans
If you want to take part on a pleasant excursion to Comacchio, the Park Gallanti Holiday Village is a great starting point. Rich in history due to its strategic location already known in the Roman Empire times, this small but very peculiar city surprises you with its monuments, its canals and bridges, which connect the different routes, to the point it is compared to a small Venice. The grand Trepponti Bridge, which links 5 canals with as many stairways, is undoubtedly the emblem of the city.
Comacchio impresses visitors with the view of its valleys, remnant of a total area of about 11,000 hectares, progressively reduced, as a result of land reclamation, to an area of salted water, dedicated to fishing, where sea and fresh water from the river meet.
Historically, the valleys formed after the extinguishment of the main branch of the river Po and the temporary rise in sea level.
Stretching over 600 hectares, located behind Lido degli Estensi, Comacchio's Salt Pans still preserve a plant built in the Napoleonic Era and demonstrate the role played by ancient Comacchio in the production of salt since ancient times in this sector.
If you want to spend a different day of your holiday in Emilia Romagna, we suggest you to visit this area, located just a few kilometres away from the Park Gallanti Holiday Village.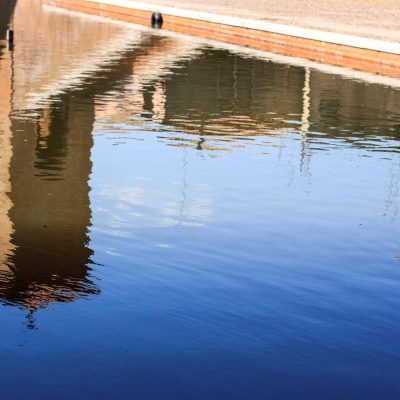 Prenota l'esperienza che desideri

PO DELTA TOURISM vi propone un'offerta turistica completa per vivere il delta del Po, luogo dalla profonda vocazione naturalistica, ambiente particolarissimo di natura spettacolare sospeso tra terra e acqua.